Mar 24, 2022
We Are Family: Sam Cassels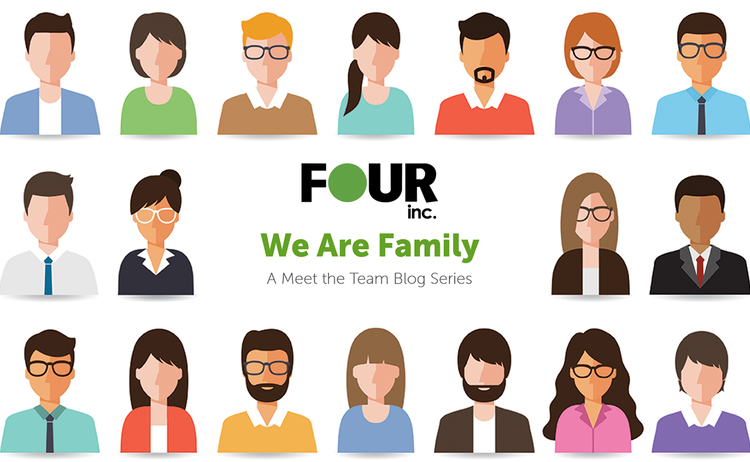 Welcome to our "Four Inc. Meet the Team" blog series! We invite you to get to know our Four Inc. family; the people that make this organization great. This week we are excited to introduce you to our Accounts Payable Analyst, Sam Cassels!
Tell us a little about yourself.

I am a native of Plano, Texas, and went to Hillsdale College in Hillsdale, Michigan. I double majored in Applied Mathematics and Economics. After getting engaged senior year of college to my now-wife, Kathryn, we moved to Northern Virginia as she had started her PHD in Biology and I began my job here at Four Inc.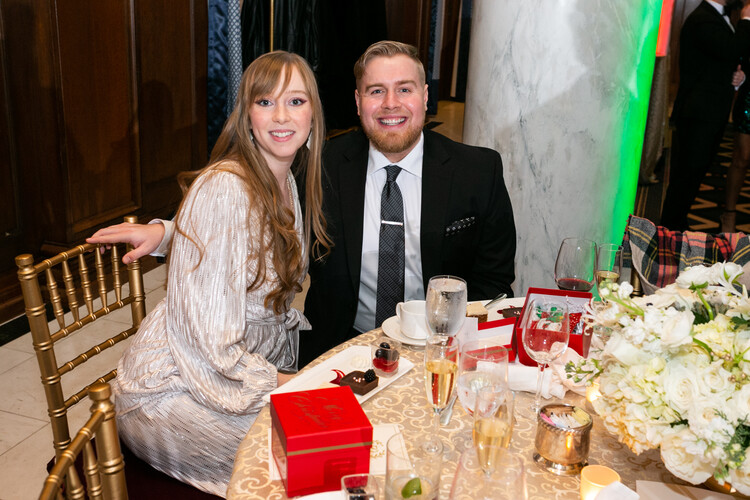 Why did you decide to join the Four Inc. family?
Once we decided to move to Northern Virginia for Kathryn's PhD program at George Mason, I began my job hunt. I was looking for a job where I could use the analytical side of myself and find a community of coworkers I respected. Four Inc. ended up satisfying both of those requirements! Since day one, I have been so impressed with the quality of people who call Four Inc. home. It is such a blessing to be surrounded by those committed to excellence and community in every way.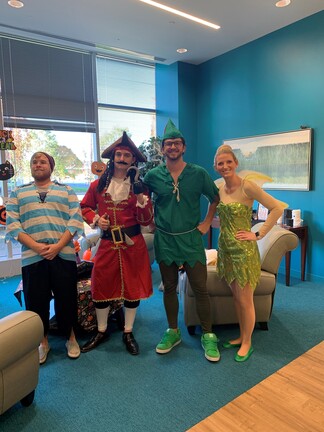 What is your Four Inc. story?
My college, Hillsdale, posted the position at Four Inc. via a hiring board, mentioning that Bree Burk, our Director of Operations, had reached out to them. She previously lived in Hillsdale while her father worked for the college. Right off the bat, that Hillsdale connection, as well as the conversations after applying, showed me that Four Inc. was the type of community and family I would love to be a part of. Throughout my two and a half years at Four Inc., I have been so blessed by everyone on the team, especially by my colleagues in accounting who have always been so supportive and kind to me. I couldn't be happier to have them as teammates.

What does a typical day as an Accounts Payable Analyst look like?
I work in the vendor-facing role in Four Inc. Accounting. It is my job to make sure each of our partners are paid in a timely manner, feels well communicated to and valued throughout the process of a deal/contract. There is a lot that happens behind the scenes during the accounting process that includes ensuring the customer has full delivery of all products and services, and that our team here at Four Inc. are all on the same page. Because of my work being on the tail end of the full process, I get to work with many different people on our team, as I track each deal through its life cycle. Along the way, I get to work with our partners' accounting representatives to ensure everyone involved gets paid as smoothly, and quickly, as possible.
What has been your biggest accomplishment
Due to my daily activities having a somewhat busy or slow seasonal aspect, I have a lot of periods where I have extra time to help with various projects around the Four Inc. office. One that I am particularly proud of is helping Four Inc. to get several of our processes ISO certified. During this process, I worked with Bree Burk to create and refine many documents and codify processes to help with the certification process. While Bree ran point and blew me away with her energy and memory, I was able to assist in a big way in getting us certified in record time with no reservations. It was a great win for our team, and it felt great to be involved in such an intimate way. Though tedious at times, I learned a lot about our processes and about ways to think strategically and comprehensively about how we run our business. We couldn't have done it without great teamwork and many individuals helping us and making it all possible.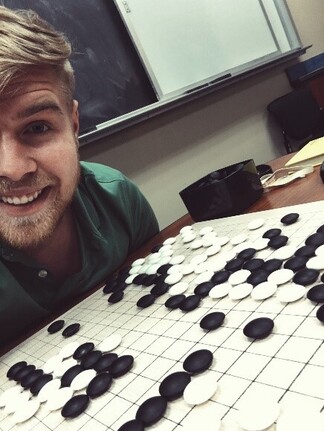 Outside of work, what are your hobbies?
My number one hobby is playing chess and following professional chess. I also love trying new foods and cooking new foods in various types of cuisine! I enjoying playing various card, board, and video games with friends or just enjoying good company. My wife and I love having the ability to serve the Lord through our local church, Fairfax Bible Church, and have enjoyed making great friends there.
What is your best piece of advice that you'd like to share?
My number one piece of advice is not to worry what others think about you. Instead, commit yourself to doing excellent work and loving those around you well, no matter what. In this way, you can leave your reputation in the hands of your character and work. This approach has served me well in my career and previous jobs I worked when I was younger and has saved me a lot of stress throughout the years. My desire is to make decisions that aim to serve others, and do what is right – and it usually turns out that people appreciate that. (And if they don't, that isn't the kind of approval you want in the first place.) I have seen that service and attitude reflected in all areas by my coworkers at Four Inc. and it is part of why I think we operate at such an excellent level. When all of us are looking to put the others first, we all fly higher than any selfish motives would ever allow.
Here's what Sam's team has to say about him!
"Sam is the ultimate team player. Any successful group needs to have people who are willing to give their time in order to accomplish a task or complete a project. In addition to his normal day-to-day requirements, Sam is the first person to offer assistance to get a job done. His positive attitude in the office, and his overall willingness to assist others make Sam an important member of the Four Inc. family." ~John Ralston, Accounting Manager
"It has been such a pleasure working with Sam over the past couple of years. We noticed an immediate elevation to the accounting team the day he joined. He is quick and efficient in completing any task or solving any issue whether it be in the scope of his job responsibilities or not. I feel happy and privileged to have Sam as a team member and a friend! I look forward to growing as a team and hearing all of his perfectly timed dad jokes." ~Kyle Purcell, Accounts Receivable Analyst
"Sam joined our team in September of 2019 after graduating from college and was thrown into his first fiscal year-end! He is a quick-study and reliable team player who always keeps his composure (even when processing hundreds of complex bills at peak times of the year). His "chill" demeanor when communicating with demanding partners/vendors is essential to his role. However, what I appreciate the most about Sam is his desire to learn and grow; always wanting to improve and his willingness to lend a helping hand however it benefits the team and company." ~Susan Anderson, Director of Finance & Human Resources
This is what makes us Four Inc. If you'd like to join the Four Inc. family, check out Four Inc. Careers to learn more about our open positions.