May 20, 2020
We Are Family: Mark Gunst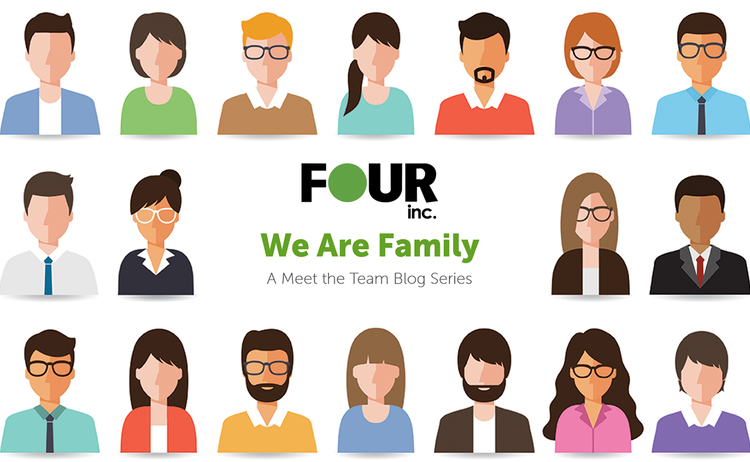 Thanks for joining week five of our "Four Inc. Meet the Team" blog series! This week we are excited to introduce our Senior Federal Account Representative (Inside), Mark Gunst!
Tell us a little about yourself.
I grew up in Vienna, Virginia and am the youngest of four. My siblings Billy, Melissa, and Bryan have spread out across the country, but we talk all the time. My parents Bill and Mary still live in the area, so I try to take them to dinner a few times a month since they're retired and I think they're pretty cool.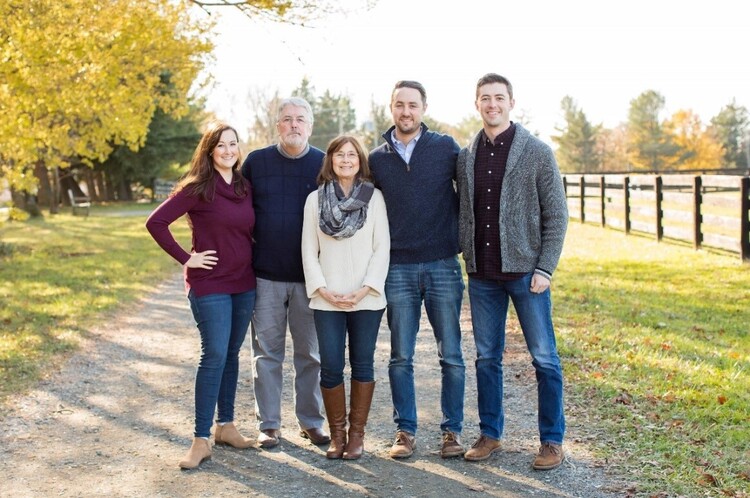 I currently live in Arlington, VA just outside D.C. I graduated from James Madison University (Go Dukes!) in 2016 with a degree in Marketing. While at JMU, I was fortunate enough to walk on to the baseball team and pitch for 4 years, which was a blast.
Why did you decide to join the Four Inc. Family?
I played baseball for Jeff Nolan, COO of Four Inc., at Paul VI Catholic High School, where he served as the pitching coach and later on the head coach. Jeff and I had a really good relationship while I played for him, and we kept in touch throughout college. As my senior year was wrapping up, I reached out to him for career advice and asked if he was potentially hiring. It turned out he was, and after meeting with Jeff and the rest of the team, I knew the Four Inc. culture was a perfect fit for me.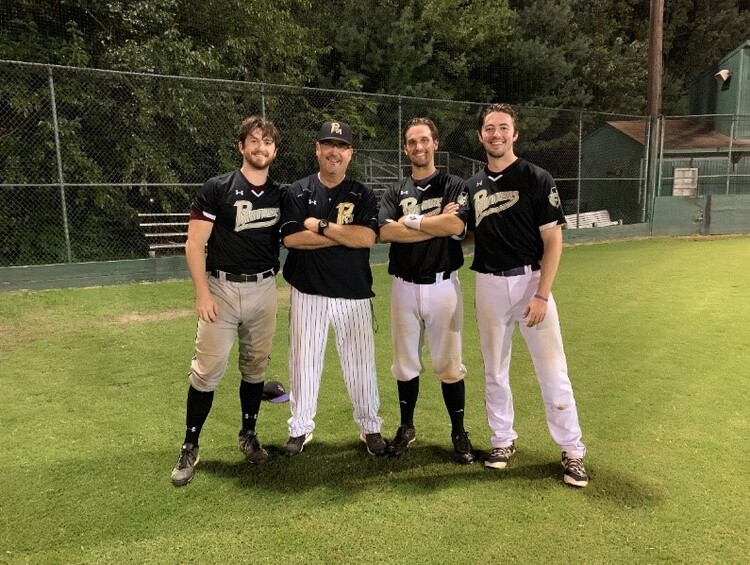 What is your Four Inc. Story?
I started at Four Inc. a few months after I graduated college in 2016 and have been there for almost four years now. At first, I was a Sales Support Specialist mainly handling our Navy and Air Force accounts supporting the DoD ESI BPA. After a few months, my focus was to become a "utility man" for Four Inc. so I could assist the team as much as possible. I have since grown into a Senior Federal Account Representative role where I support clients on all of our contract vehicles, while maintaining a focus on Navy and Air Force accounts.
What does a typical day as a Senior Federal Account Representative look like?
The nice thing about Four Inc. is that the day-to-day varies significantly. Although we have a small team, we generate a ton of business, so it is essential that we all be as versatile as possible. A basic day would involve keeping track of all active and upcoming government requirements, building and submitting proposals, reviewing contracts, and executing purchase orders. At the end of the day, I sit in traffic for about an hour, so I listen to a lot of different playlists and audiobooks.
What has been your biggest accomplishment since starting at Four Inc.?
I've been involved in team sports my entire life, so I feel the biggest sense of accomplishment when our team reaches a goal. Throughout my four years, we've continued to set the bar higher and higher for ourselves, and it gives me a ton of satisfaction to be able to support every role on our team so we can better succeed as a group.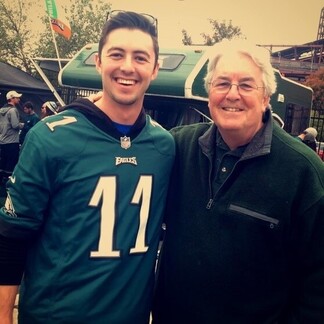 Outside of work, what are your hobbies?
As all of my coworkers, friends, family, and pretty much anyone that will listen knows, I'm a huge Philadelphia sports fan. Although I grew up in Virginia, my father grew up just outside Philadelphia and I was raised accordingly. We typically make 2-3 trips up to Philly to watch the Eagles each year. I love a wide variety of music, and enjoy going to live shows as often as possible. Other interests include watching Netflix (Stranger Things is my favorite), fantasy football (I'm a nerd), and finding a new diner to try.
What is your best piece of advice that you'd like to share?
I think the best lesson that I've learned is that anything worth having requires a lot of hard work. While having an ultimate goal is important, attention to detail in each step of the journey is even more crucial. If you pursue every step to the fullest extent, and focus on doing the right thing, everything else will handle itself. Trust the Process.
Here's what Mark's team has to say about him!
"Mark is a tremendous part of our team. He has that rare ability to be both a teacher and a friend. He has a vast knowledge in all aspects of our business and is my go-to colleague to bounce various thoughts and ideas off of. He welcomes all with open arms and takes people under his wing. He takes the time to guide an employee to a resolution, rather than just answering their questions. He is a key part to what we do here and we couldn't be any luckier than to have him as part of our family."
~John Todd, Sales Operations Manager
"In a fairly short amount of time Mark has grown professionally in many ways. He is doing an excellent job balancing the demands of our government customers while consistently meeting the high expectations of our vendor partners. His solid work ethic and desire to succeed is what's driving his success as a Senior Federal Account Representative."

~Chris Harvey, Senior Vice President of Sales
"Within moments of meeting Mark I knew he was Four Inc. material, and his professionalism, kindness, sense of humor, and dedication to excellence have impressed me every day since. For those of you who have worked with him – I promise, he's always that nice. I'm honored and excited to have a front row seat to his career growth and can't wait to see the great things he'll do here at Four Inc.!"
~Bree Burk, Director of Operations

Join Us!
Our team at Four Inc. is one of the most unique and meaningful elements of our culture. Our Co-Founder and President of Four Inc., Greta Nolan, said it best, "Our biggest strength at Four Inc. is the employees we hire. We look for people with integrity, a strong work ethic, and amazing character along with the appropriate skill set." This is what makes us Four Inc. If you'd like to join the Four Inc. Family, check out Four Inc. Careers to learn more about our open positions.