Apr 02, 2020
We Are Family: Laila Dastur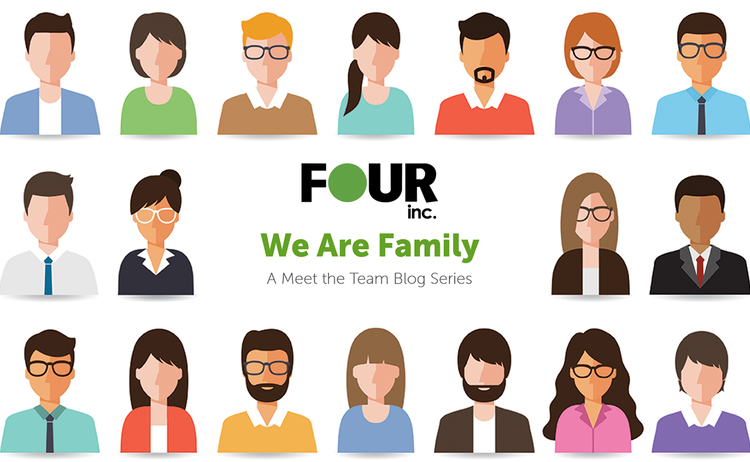 Featuring Laila Dastur

Thanks for joining us! We invite you to get to know our Four Inc. Family; the people that make this organization so great. This week we are excited to introduce our Business Development Representative, Laila Dastur!
Tell us a little about yourself.
Hi! My name is Laila Dastur! I'm a local gal! I grew up in McLean, Va – went to Langley High School – GO SAXONS – and then Virginia Tech – GO HOKIES. I have a dual degree in Marketing Management and Spanish– and a minor in Global Business #nerdalert. After college I got a one-way ticket to Costa Rica – and followed a dream to volunteer in orphanages and backpack for 6 months.
I returned home, penniless, but happy! My parents had inherited an apartment in Mumbai, India. So, with no money, no job, but a lot of excitement, I again bought a one-way ticket for another life adventure. I met my husband – who was a squash coach at the time - almost on day 1!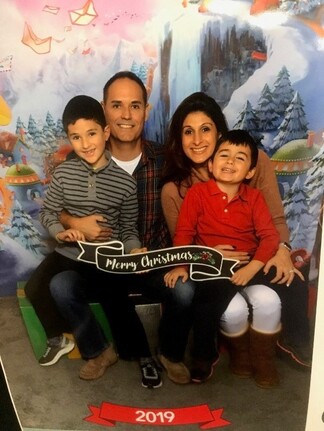 I ended up getting a job in advertising, then moved to brand management and finally to investment banking for a large Japanese investment bank – Nomura. I lived in Mumbai and Hong Kong for 12 years, and finally moved back home to the US to be close to grandparents… ok ok, and Target. 😉😊
I am now the proud mama to 2 amazing, silly, active, goofy boys – Alic (7) and Aidan (4). They are my hobbies – and my life – I spend the majority of my weekends carting them to and from practices, birthday parties' etc.
Why did you decide to join the Four Inc. Family?
Having worked in Investment Banking before in Asia, which was particularly cut-throat, and returning to work after being lucky enough to be home with my kiddos for 7 years, I was looking for a company that felt like home. A place where I would look forward to come to work every day, because the people I worked with would make me happy to be there. But also, I wanted a place that would challenge me, push me, and help me become the best version of my work-self. And I knew that Four Inc. was both of those things – so lucky me, I got to work here. #FOURtunate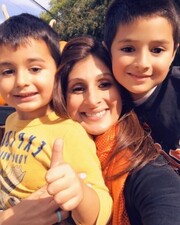 What is your Four Inc. Story?

2 kiddos, 3 trans-global moves later, and having been home with my sweet boys – I knew it was time to go back to work! In my true nerdy, type-A fashion – I was job searching LIKE IT WAS MY JOB. I was meeting with any and every one that would meet me. As destiny had it, an amazing friend of mine in New Jersey told me about her husband's Georgetown University roommate that lived close by and worked at a company near me – and I should meet him. We met for coffee so he could help me brainstorm some people he could introduce me to. We chatted through some ideas, but he thought I should meet some people at this company he worked for – Four Inc. And the rest is Four Inc history 😊
What does a typical day as a Business Development Representative look like?
I joke that I am the "Four Inc Friendly Stalker." If I'm not out at a company event, a meeting, hosting a call – then I am "friendly-stalking" our clients – i.e. following up to get in front of them to talk about Four Inc. and its capabilities.
What has been your biggest accomplishment since starting at Four Inc.?
Getting my mojo back.
The shift after being in a big high-pressure job in Investment Banking to being at home (although the best/hardest/most exhausting yet fulfilling thing I've ever done) can make you forget that you can still be a Rock Star at work. Joining Four Inc., with its amazing, supportive work environment has made me realize that even though I didn't come from the world of Government Software Sales, and I knew NOTHING, I can still put my head down, and get IT done. It feels great to be able to grow the business, strengthen and deepen our relationships and succeed together with this team.
Outside of work, what are your hobbies?
I love random dance parties in my kitchen), long walks on the beach, spinning, doing silly snapchats with my kids, I'm a novice vegetable farmer, and nothing is better than a few friends, a few glasses of wine and a lot of laughter 😊.
If you ask my co-workers –I like flare! And holiday's so you'll catch me wearing heart leggings for Valentine's Day, Christmas Dresses, Turkey Earrings, Shamrock sweaters, the list goes on and on.
Give me ALL the flare! Happiness can be contagious – so I try to spread it around like wildfire!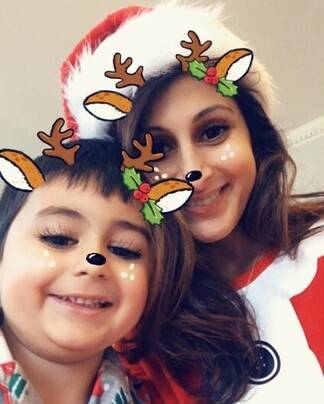 What is your best piece of advice that you'd like to share?

I truly believe that happiness, love, and joy are the best medicine in life.
Spread happiness. Scatter joy. Love is FREE – sprinkle it everywhere you go! And never, ever let anyone dull your sparkle.
Here's what Laila's team has to say about her!
"Laila is constant source of energy and optimism in the Four Inc. office and beyond! Her "can do" attitude and genuine care for her colleagues and partners makes her a fun, reliable, and highly valuable member of our team. Her catchphrase in the office is "teamwork makes the dream work" and lucky for us, she lives it every day."
~Bree Burk, Director of Operations
"Laila's fabulousness cannot be denied! She's a true gift to Four Inc. Her positive can-do attitude coupled with her desire to be successful is a great recipe for getting "IT Done". When Laila stepped foot into the company, I just knew that she was going to light things up. Her willingness to roll up her sleeves and take on special projects was marveled by many. She's learned a great deal in a short period of time and has proven to be balanced and willing to learn our business. Her laughter is contagious and her wit quick. She's also a bigtime NATS fan. What else could we ask for? Laila is a wonderful addition to the Four Inc. family and we're very lucky to have her working on our business development efforts."
~Nicole Newell, Senior Sales Executive
"So maybe you have noticed something about her personality immediately after Laila joined the Four Inc. family. She seemed shy, quiet and even a bit timid when it comes to interacting with people……. NOT.
Obviously, she is just the opposite. Her role as a business development rep is critical to engage and embrace new business relationships for Four Inc. There is a ton of opportunity to cover and Laila is just the one to tackle this challenge. She is fearless in getting in-front of sales and channel reps, whether at a sales meeting, conference or one of our lunch and learns. She is focused, brings high energy and an extremely positive attitude to her job and to all her interactions. It's very infectious to the point that people want to engage and listen. What is also impressive is that Laila did not come from an IT or federal sales industry. She quickly learned our market and value proposition but the business relationships aspect was a natural for her.
Laila is already making an impact and we are extremely happy that she is on our Four team - instead of the other guys."
~David Stewart, Vice President of Corporate Development
Join Us!
Our team at Four Inc. is one of the most unique and meaningful elements of our culture. Our Co-Founder and President of Four Inc. said it best, "Our biggest strength at Four Inc. is the employees we hire. We look for people with integrity, a strong work ethic, and amazing character along with the appropriate skill set." This is what makes us Four Inc. If you'd like to join the Four Inc. Family, check out Four Inc. Careers to learn more about our open positions.