Jun 14, 2021
We Are Family: John Todd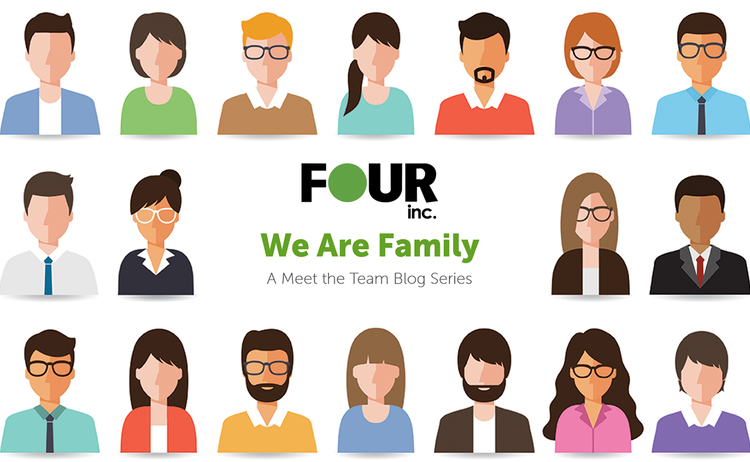 Tell us a little about yourself.
I'm a proud father to a beautiful rambunctious little girl (with another on the way) and husband to a beautiful wife. I grew up in a military family and had the pleasure of living in many different states (FL, OH, MO, VA, CA, and WV). I received my degree from West Virginia University where I solely focused on my studies and never once attended a party…. Okay, maybe not the whole truth on that last one. Registered as an Eight in the Office Enneagram Test, however, I'm not 100% convinced on that. Such an eight thing to say, right? Happy to be featured on the blog, but not sure why I was chosen. I'm ultimately pretty boring. See for yourself!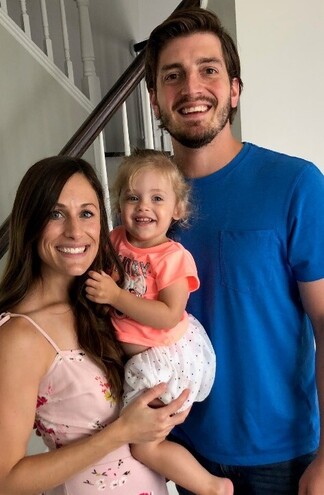 Why did you decide to join the Four Inc. Family?
To be frank, I needed a job. I'd be lying to you if I said I knew anything about this industry when I was applying to jobs after college. We always joke around the office that "nobody goes to school to pursue a degree in federal procurement." It's funny, but it's a sad truth. With that said, I was a guy just looking for a chance. After meeting a few of the employees, and sitting down with the owners, it was evident that this place was special. Everyone truly cared for one another and wanted each individual to succeed both in their careers as well as their personal lives. I've made some of my best friends while working here.
What is your Four Inc. Story?
When I graduated College the job market was much different than it is today. The country was coming out of the "Great Recession" and nobody was looking to hire entry level positions. I struggled for a while and took odd jobs anywhere I could find them. Luckily my future sister-in-law saw the writing on the wall and didn't want her sister to marry a guy who couldn't put food on the table (only slightly kidding.) That's right! I owe my entire career to our Marketing Manager, Joanna Corcoran. An opening became available on one of Four Inc.'s services contracts and she put in a recommendation for me. After a few interviews with some great people, the rest is history. It has been an exciting, fun, informative, proud, and successful 8 years!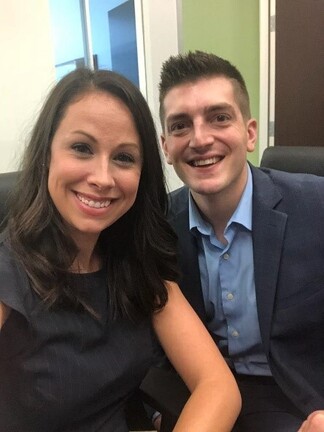 What does a typical day as a Sales Operations Manager look like?
I'm in a unique spot within the company because this role requires you to have a deep understanding of the deal cycle and how to navigate the complexities from start to finish. That allows me the opportunity to work with just about everyone at the office, which is amazing! It's always a busy day between helping the Inside Team navigate their deals, the Operations Team to process those deals, all while maintaining a big picture outlook on the decisions being made and how it can impact the deal down the line. It seems like no one deal is the same, which is exciting because every day is a new challenge.
What has been your biggest accomplishment since starting at Four Inc.?
Eating three Chipotle Burritos in one sitting and finally putting an end to the nay-sayers in the office.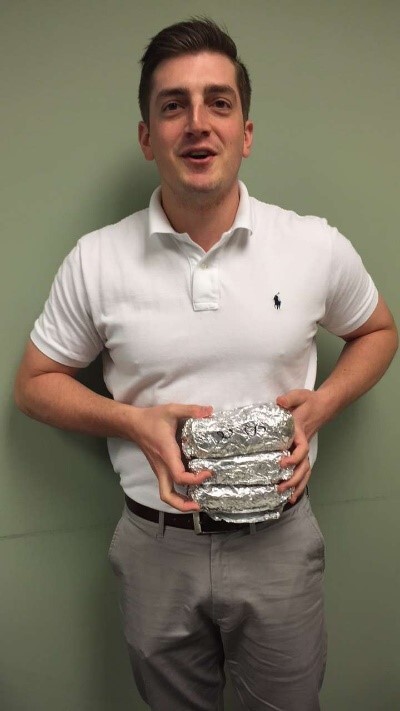 Outside of work, what are your hobbies?
This is the most stereotypical "guy" answer, but I love watching sports, playing golf, and trying new craft beers. It doesn't really matter the sport. I've always maintained that anyone can get into any sport if they just take the time to learn the rules. For instance, this year I've gotten really into F1 Racing (credit to John Ralston and Susan Anderson!).
What is your best piece of advice that you'd like to share?
Care about the work you put out. It doesn't matter how small or insignificant it is, just care that you're doing it to the best of your ability.
Here's what John's team has to say about him!

When I think about the Four Inc. family, I think first of John. So much of our culture is the product of John's humor, work ethic, and kindness. He is the ideal combination of dad jokes, puns, and fascinating lunch "would you rather" questions paired with outstanding leadership, sales professionalism, and industry expertise. It has been my distinct honor and pleasure to witness John's growth and success over the last 7 years and count my blessings to lead alongside him.
~Bree Burk, Director of Operations
It has been an absolute pleasure working with John over the past seven years. He has been my go to guy since day one. He is such a great team player because he is always willing to step up to a challenge and dig into the details to get the job done while making jokes along the way to keep moral high. Four Inc. would not be the same place without John and we're lucky to have him apart of the Four Inc. family.
~Ryan Murakami, Sales Operations Manager
John is the consummate professional. In addition to efficiently executing his daily responsibilities, John goes out of his way to mentor his peers and teammates, ensuring he is doing everything possible to help the team succeed. He has been my manager for four years, and I'm very thankful to have learned so many important lessons from him on a daily basis. John is the exact type of teammate you want on your side when you're working a challenging deal at the end of a quarter. He is an invaluable resource for Four Inc., and I know we're all appreciative of his excellent work ethic and perfectly timed dad jokes.
~Mark Gunst, Senior Federal Account Representative

Our team at Four Inc. is one of the most unique and meaningful elements of our culture. If you'd like to join the Four Inc. Family, check out Four Inc. Careers to learn more about our open positions.