Mar 29, 2021
We Are Family: Jen Smith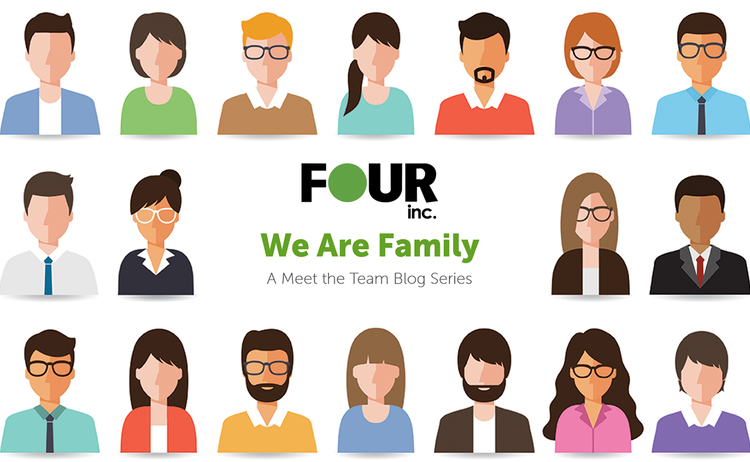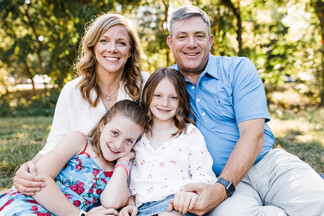 Tell us a little about yourself.
I was born in Boston, MA and ultimately landed in New Jersey to claim my "Jersey Girl" status. I am the youngest of 5 children and grew up in Montville, NJ.
I went to Miami of Ohio and studied Mass Comm. with the intent of going into TV production. Not exactly as planned, I ended up starting my career at an advertising agency in Madison Ave, NYC. It was an exciting entry level job to be in the mix with customers like Mercedes Benz, AT&T and Dell. After that, I headed to Atlanta, GA just in time for the Olympics, and ended up staying there for 9 years. I landed a marketing job at MCI and then went off to a telecom startup for a few years, which included a 7-day work week and commute to Athens, GA, but it was a lot of fun to be involved in the dot.com bubble excitement. After that, I made it up to Arlington, VA and landed a job at IBM and ultimately connected with Four Inc.
I reside in Arlington, VA with my husband and two girls (ages 9 and 11). Thanks to COVID-19, we recently added an English cream golden retriever puppy named Ruby Skye to the family. In normal times, our weekends are packed with the girls' sports events year-round, which is a lot of fun. I also volunteer coach for my daughters' lacrosse teams in the spring (as I played eons ago). I'm looking forward to getting back to those days.

Why did you decide to join the Four Inc. Family?
It was a really great fit for me. I knew Chris Harvey from my start at IBM and had worked with him during my time there. I loved the idea of working for a small company again, but was still able to be involved with my IBM colleagues and leverage my knowledge of the inner-workings at IBM. It was a win/win. I still felt connected, but was happy to be at a place where everyone rolls up their sleeves, pitches in and works together to make IT happen (couldn't resist). Eight years later, I can definitely say it was a great decision. We have a lot of fun. When in the office, every day is filled with some sort of competition (whether it be Halloween costumes, ping pong games or chili cook-offs), and lively discussions on the latest binge-worthy series.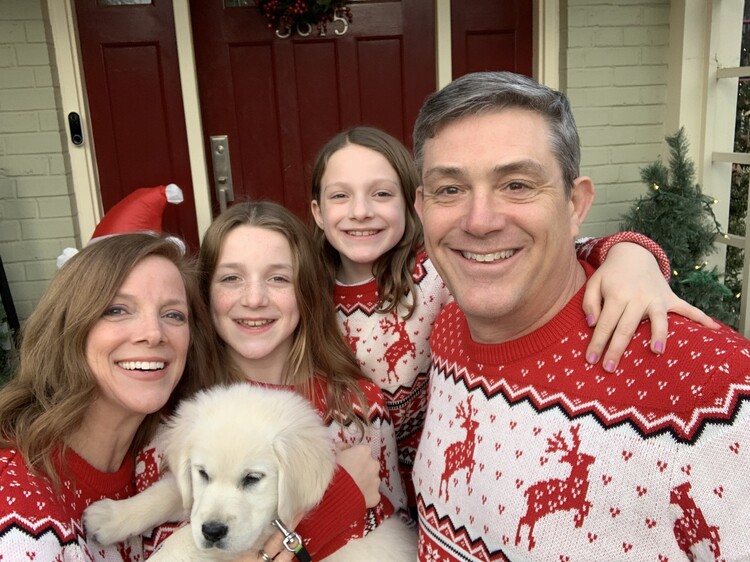 What is your Four Inc. Story?
I started working specifically on large IBM contracts and managed them on a day-to-day basis. Last year, my role as a Senior Account Manager was expanded to include the management of our large contracts with other partners, manufacturers and resellers. I love working with our customers and helping them on a daily basis.
What does a typical day as a Senior Account Manager look like?
Much of my time is spent working with our customers and manufacturers to help them achieve their maximum value from their investment. My daily goal is to be super responsive to any and all requests or issues that arise to ensure the success of each contract. In addition, I am on regular cadence calls with customers and our manufacturers and partners.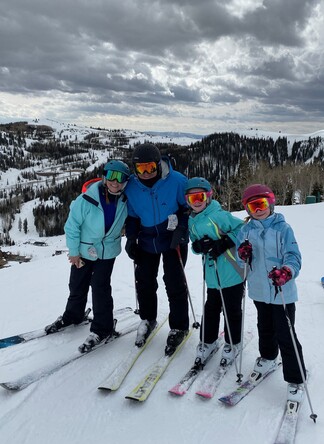 What has been your biggest accomplishment since starting at Four Inc.?
When I first joined Four Inc., I helped to create a new website for Four Inc. I have always been involved in sales and marketing roles and loved that I was able to help launch a new site and get to know the team better in doing so. More recently, my personal success at Four Inc. is when I have happy customers and have established solid relationships with the people I work with, both within Four Inc. and outside.
What is your best piece of advice that you'd like to share?
Always try to look at the upside and have fun. Life's too short to not enjoy it along the way.
Here's what Jen's team has to say about her!
Jen has the ability to manage many complex contracts at once, know everything there is to know about each one of them, all while maintaining a good working relationship with the customer and OEM primary contacts. Her constant willingness to handle the tasks we throw her way demonstrates that she is a team player through and through. It is a pleasure to have Jen be an integral part of the "Four Inc. Family", except for when she beats me at ping pong.
~Chris Harvey, Senior Vice President of Sales
Jen is a bright light in the FOUR Inc. family! She has a contagious smile and laugh that brings joy to anyone she is around. I have had the pleasure to work with her for over 7 years now in a couple different roles. She has always attacked her role with professionalism and energy. She plays an integral role in maintaining relationships with some of our largest customers which leads to continued success at FOUR Inc. We are lucky to have Jen in our FOUR Inc. family and I look forward to continuing to work with her in the coming years!
~Chad Morgan, Account Manager
Jen is not just an amazing colleague, she is a wonderful person! She is considerate, and kind and makes you feel at ease when you are chatting. She is a ping pong champion, putting the rest of the Four Inc boys to shame! It's a better and more fun workplace because she is in it!
~Laila Dastur, Business Development Representative
Our team at Four Inc. is one of the most unique and meaningful elements of our culture.
If you'd like to join the Four Inc. Family, check out Four Inc. Careers to learn more about our open positions.