Jan 28, 2021
We Are Family: Evan Maraist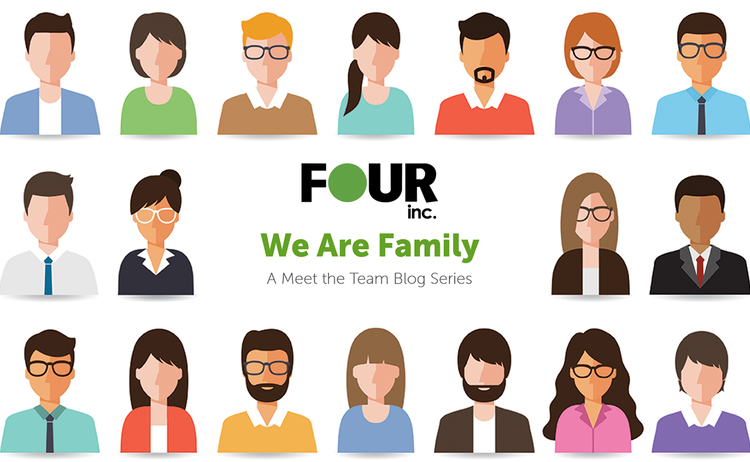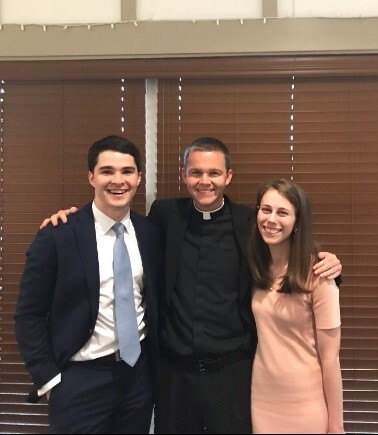 Tell us a little about yourself.
I was born in Virginia but grew up in a military family, which meant moving about every two years. I'm the oldest of three. My sister, Holly, lives in Idaho with her husband, while my brother, Matthew, lives in nearby Arlington, Virginia.
Because we never were able to settle down with the constant travel, my parents homeschooled myself and my siblings, which means college was the first time I was in one place for more than two years. I attended the College of William and Mary in Williamsburg, VA where I met my wife Zoey in the Catholic Campus Ministry. We were married in 2016 and currently live in Falls Church, Virginia.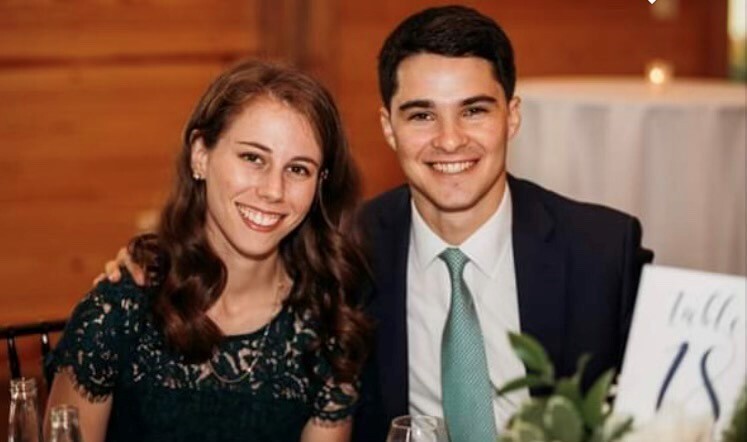 Why did you decide to join the Four Inc. Family?
I grew up in small towns across the country. I went to a small college (less than 6,000 undergraduates). And I have a small family compared to many.
After graduation, I had a choice between pursuing an opportunity with a very large defense firm and a much smaller company called Four Inc. I called two friends already working with Four Inc. to ask about the culture, and their accounts were more than enough to convince me to apply and to continue my small and family-oriented way of life in my professional career. After almost 6 years, I can say that they weren't kidding: The "Four Inc. Family" isn't a hollow platitude, but an apt descriptor.
It also helped that many of the employees at Four Inc. were fellow baseball players and Jeff Nolan was a baseball coach. I was never the greatest athlete, just ask my Four Inc. softball teammates, but I am as competitive as anyone you'll meet. It seemed to me that I'd be joining a team that shared that similar trait and who loved to win. The team mentality was important to me.
What is your Four Inc. Story?
I joined the Four Inc. team at the Army Corps of Engineers in downtown DC working on asset management. From there, I spent a year on a Four Inc. services contract before moving to the Operations division under Bree Burk at Four Inc. HQ in Herndon, where I have been since early 2016.
What does a typical day as an Operations Analyst look like?
I'm sure many have said it before me, but there isn't a "typical day" at Four Inc., but there are certainly a few constants. Each morning I start by checking in on delivery status of our orders and do a bit of industry research. From there, I will move into whatever needs to be done in one of my three lanes:
Operations and contract reporting
Finance tasks with Gabe Berthe
Security work with Mike Lucas
What has been your biggest accomplishment since starting at Four Inc.?
I'll go with the first thing that comes to mind on this question, which is any of the team's end of year wide sales push. While I am not directly involved with the sales side of this event, I like to think I offer moral support in addition to the back end work that needs to be done! Every year we set a new and larger goal to hit. This involves many late nights at the office and a lot of team work. I can't replicate the feeling of accomplishment each EOY when we wrap up on the last night and know we left it all on the proverbial field.
Outside of work, what are your hobbies?
Doing anything with my family or friends has to take the top spot. If not that, I enjoy playing ice hockey, golfing, fishing and reading.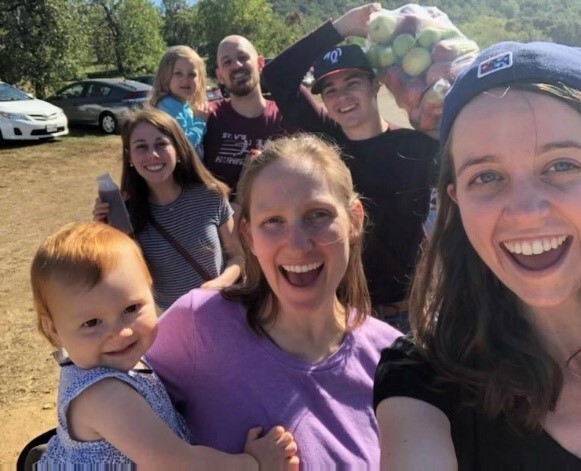 What is your best piece of advice that you'd like to share?
I'll keep this short as advice isn't useful unless it's memorable and practical. Take ownership of the inevitable negativity in your life. It's easy to point fingers, (especially when deserved) but it's harder and more fruitful to identify our own role when things go wrong.
Here's what Evan's team has to say about him!
Evan is an awesome teammate and truly represents all of the Four Inc. values! He is consistent, reliable and always looking to help wherever needed. Over the years, it has been great seeing his growth and support almost every aspect of the Four Inc. business. From tracking all our deliveries to completing all of our contract reports, he does an excellent job balancing all the hats he wears to support our team!
~Ryan Murakami, Sales Operations Manager
There is a reason Four Inc. feels like a family. And the reason is that the people who work here aren't just employees, clocking in and clocking out, thinking about what's best for themselves. Evan is the most unselfish person I have ever met. He always has time to help out with a project, or just to sit down and have a conversation with. He is one of the few people in this world who goes above and beyond, not because it's the right thing to do, or expects a favor in return, but genuinely wants to help someone who is in need. Back when people were still going into the office, Evan was the first one in and the last one out. Professionally, Evan is as consistent as it gets. I am glad that he is a part of the Four Inc. family, and especially grateful for him as a friend.
~John Ralston, Account Manager
I've had the pleasure of working directly with Evan for many years. Aside from doing great work, he has an awesome personality and sense of humor. Thanks for all you do, Evan!
~Gabe Berthe, Director of Financial Solutions

Our team at Four Inc. is one of the most unique and meaningful elements of our culture.
If you'd like to join the Four Inc. Family, check out Four Inc. Careers to learn more about our open positions.