Apr 30, 2020
The Dedicated Fund is Here
Four Inc. has been providing innovative information technology (IT) solutions to customers in the government sector for over 14 years and we have been known for our industry-leading innovation in the area of financed solutions.

We are beyond thrilled to announce the establishment of "The Dedicated Fund."
Over the last ten-years, we have enjoyed sustained success in establishing limited-terms financed solutions and standing alone for the better part of a decade in that offering. But, the "Dedicated Fund" is an innovative, groundbreaking offering that will change the landscape moving forward.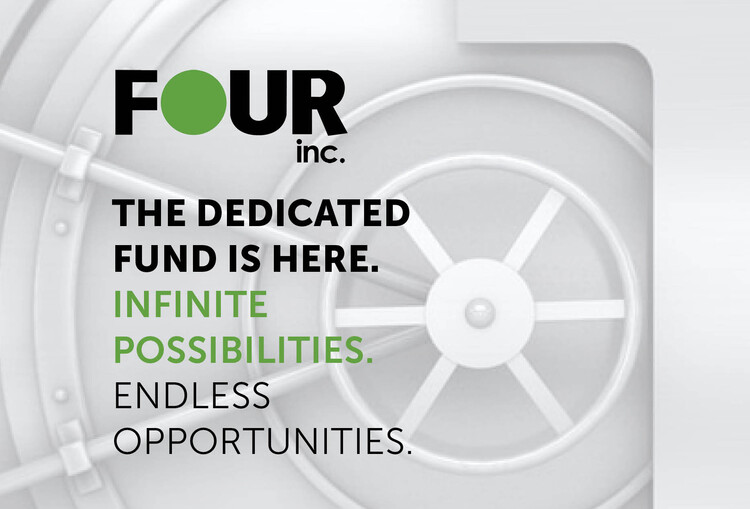 The Dedicated Fund
The Dedicated Fund enables partners to tap into a pre-established credit line designed specifically for their opportunity needs in order to facilitate multi-year financed sales solutions at a fixed, predictable rate, without the myriad of complexities involved in establishing a financed sale.
We've created a substantial bucket of resources tailored to a company's needs so as to create an 'easy button' whereby funds can be obtained absent the usual rancor involved in closing such transactions. It gives our partners and customers a true advantage in knowing that funds will be there without doubt and avoids much of the paperwork and terms and conditions fights that one typically experiences in such transactions.
This is the culmination of our team's great innovative efforts in separating our offerings from those of our competitors and creating an offering that appeals to customers, OEMs and, especially important, other Resellers.
Four Inc. will officially launch The Dedicated Fund on May 1st, 2020. If you want to learn more about this offering, reach out to me and I'll be happy to discuss it with you further.
Founded in 2006, Four Inc. is committed to driving value to its customers and partners through its culture of excellence, integrity, and fairness. The management team possesses over 50 years of information technology resale, financing, and contracts administration experience.
Four Inc's expertise of the federal IT contracting process and our carefully crafted ecosystem of manufacturers and partners has enabled us to expertly deliver the right technology solutions and services to our customers. Through our proven experience and dedication to our core values, we have earned our community's respect and trust.