Feb 07, 2022
We Are Family: Logan Bible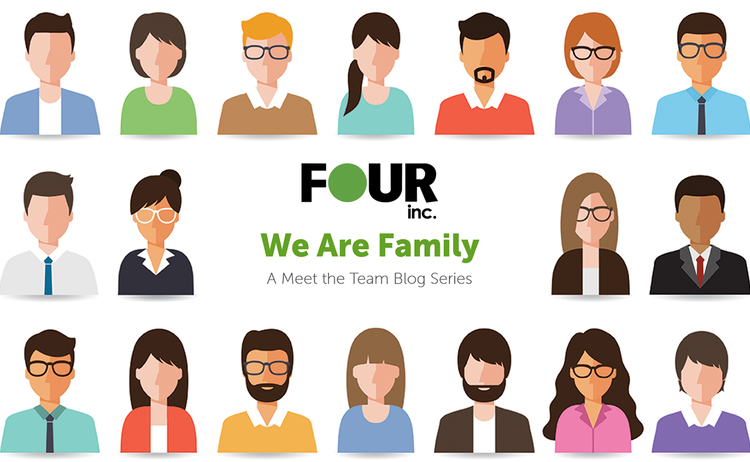 Welcome to our "Four Inc. Meet the Team" blog series! We invite you to get to know our Four Inc. family; the people that make this organization great. This week we are excited to introduce you to our Federal Account Representative, Logan Bible!
Tell us a little about yourself.

I was born in Cincinnati, Ohio, but prefer the warmth of California. My Family is extremely important to me. Although I only get to see them once or twice a year, we do a great job of staying close. In my free time, I try to stay active and enjoy just about any sport.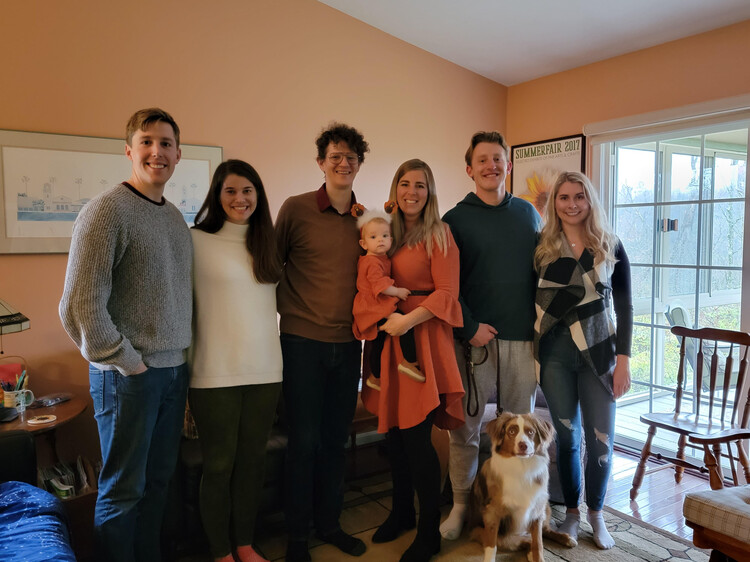 Why did you decide to join the Four Inc. family?
I had heard good things about Four Inc. I was in a point in my life where I wanted to try a career change and move closer to my fiancé, as I was living in San Diego before I was employed at Four Inc.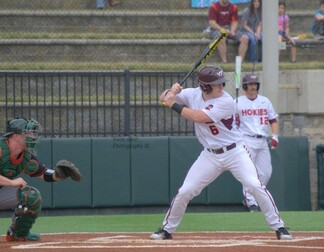 What is your Four Inc. story?
I played college baseball with Chad Morgan (Civilian Account Manager) at Virginia Tech (VT). I stuck around VT and coached for a handful of years after graduating. When Chad came back to our stadium's "Grand Opening" I remember him telling me how much he enjoyed the company he worked for and how great the people were. Two years later, I was unemployed and uncertain of what I wanted to do next, but I knew I needed to be around good people. After catching up on the phone, Chad asked me to send him my resume. A few phone calls and weeks later, I had my truck packed and started the drive from San Diego to Fairfax (taking a phone interview with Ryan Murakami (Sales Account Manager) and Bree Burk (Director of Operations) in an Arby's parking lot, in the middle of Indiana, along the way). Once I finally arrived in Northern VA, I had a couple of face-to-face interviews and I was offered the job. The rest is history!
What does a typical day as a Federal Account Representative look like?
No two days are the same. Some days I spend the majority of my time creating quotes for partners and customers. Other days I spend time answering and sending emails. There are the occasional days spent putting out fires. Building relationships with customers and catching up with our current partners is an ongoing part of my job which I love.
What has been your biggest accomplishment
It is a work in progress, but earning the trust and respect of each of my co-workers and everyone at HQ.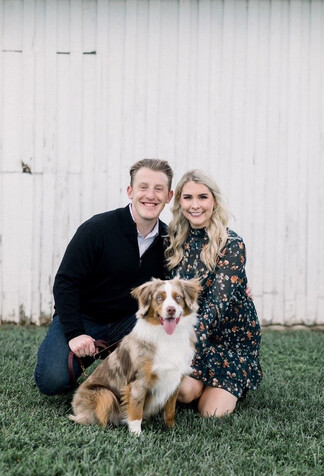 Outside of work, what are your hobbies?
I love my dog more than anything in this world (besides my fiancé, Alexis, of course). I enjoy sports such as football, baseball, and skating.
What is your best piece of advice that you'd like to share?
ALWAYS be honest. It makes life way easier and happier.
Here's what Logan's team has to say about him!
"Logan has been the closest thing to an "office brother" of mine. We both started working here a few months apart and have always sat near one another and performing very similar job tasks. He always has an up-beat attitude and never lets anyone get too down on themselves, all while managing his high-profile accounts. His positive attitude is especially valuable when the work gets stressful around quarter/year-ends and holidays, as Logan can put a smile on your face. He's always been someone you can easily talk to and the office would not be the same without him. We are extremely fortunate to have someone like Logan at Four Inc." ~Stephen Hrebenach, Federal Account Representative
"Working alongside Logan for the past two years has been great! I've seen a lot of growth in his work from his first day to now. He is extremely dedicated and willing to give it his all, no matter what is thrown his way. Whether we are in the office or on a call, he is always good for a laugh, too! I am super grateful that Logan is a part of the Four Inc. family!" ~Ryan Murakami, Sales Operations Manager
"Logan embodies all of the qualities and characteristics of what it takes to work at Four Inc. His generosity, hard work ethic, and attention to detail are recognized by his peers, customers, and OEMs on a daily basis. Logan continuously looks for ways to improve and further build upon his skill set; he does this not for his own personal growth but for those it will have a positive impact on. It has been an absolute pleasure to work with Logan this past year, and I look forward to seeing his continued success in the future." ~Dave McDonald, Inside Sales Manager
This is what makes us Four Inc. If you'd like to join the Four Inc. family, check out Four Inc. Careers to learn more about our open positions.